Photos
On this gold dome, I was the boss gilder.
Total gold leaf was 80k.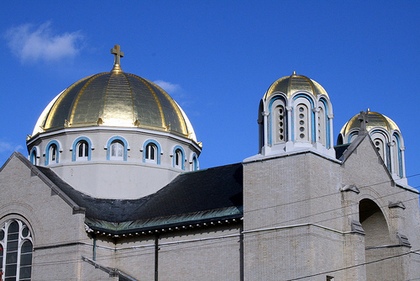 A buddy and me working on the gold leaf. I'm in the back.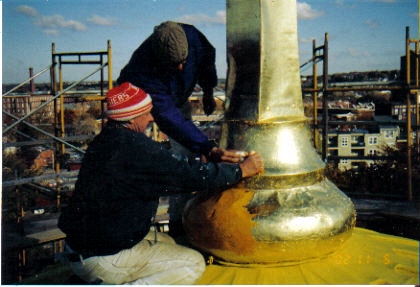 Gold Gilded shield in marble floor.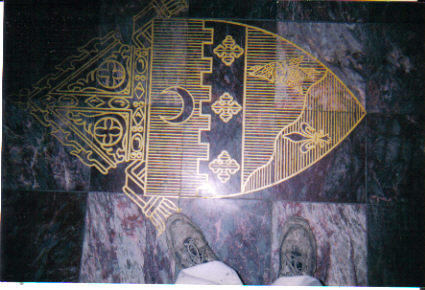 Before picture of a mahogany horse carved by a master carver.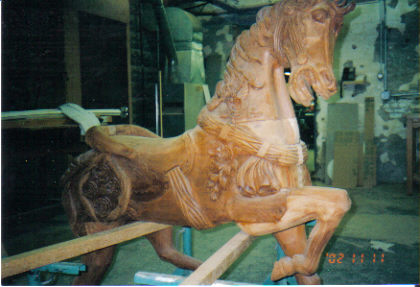 After picture of the mahogany horse with primed and gold gilded
saddle, clips and maire. Roses and flowers are oil painted.
Pictured in carousel magazine.
Before Womans face with gold size and scroll work.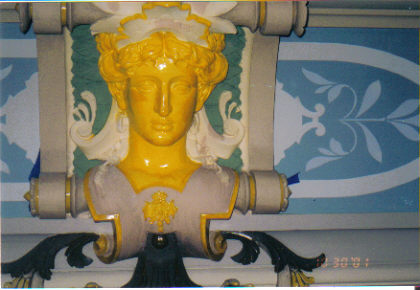 Finished gold gilded Womans face including architectural
decorations.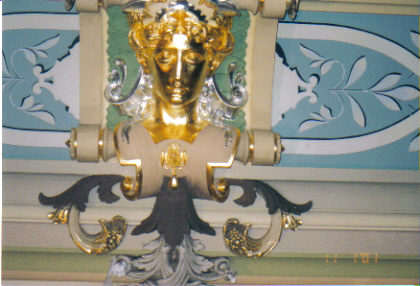 Before Queens mask made out of plaster, primed and glazed.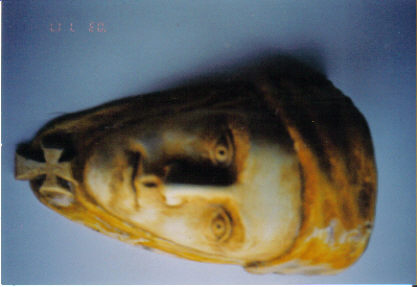 Finished silver gilded Queens mask.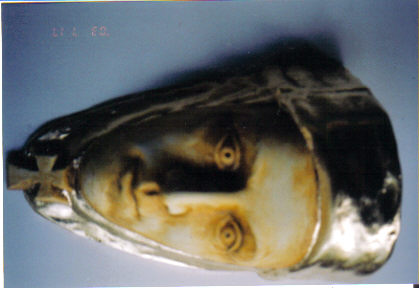 Before Copper horn, circa 1915. Never gilded.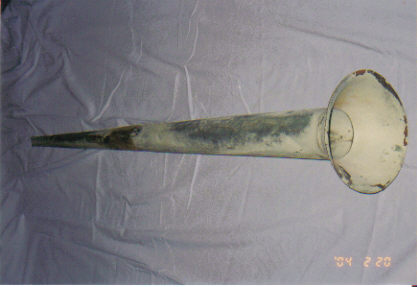 Finshed Copper horn, circa 1915. Gilded burnished gold leaf.